This month we are exploring China with our World Explorers club.   Next week we will be making fried rice, an easy and tasty recipe. Here are a few secrets of how to make it an authentic Chinese dish.  
Secret # 1
Use old rice.  No kidding, 1 day old rice is best because it loses excess moisture.  If you want to use fresh rice, an easy trick of using a fan will do the trick of drying it.   Rinsing the rice well before cooking will also help to remove starch and make it less sticky.  Medium grain or jasmine rice gives the most flavor.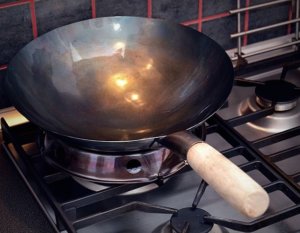 Secret # 2
Use a wok.  The shape of this pan is essential to distribute the temperature and to allow the ingredients to fry without overcooking.   This is especially important if you are using a gas stove, you will get a real smoky fried flavor to your meal.
Secret # 3
Use very hot temperature to really brown the rice and give it a smoky flavor.
Secret #4
Do not use too much sauce.  If you douse your dish in soy sauce you will not taste the rice, so be conservative, let the rice be the star of the show!
Secret # 5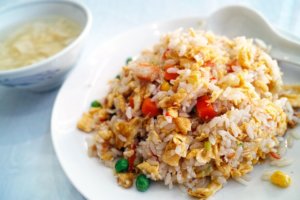 Break an egg directly into the wok.  First move the rice to the side, drop your raw egg into the wok, fry it and mix all together.   That's the easiest way to add egg to your fried rice!
Xie Xie for reading!  Happy exploring!