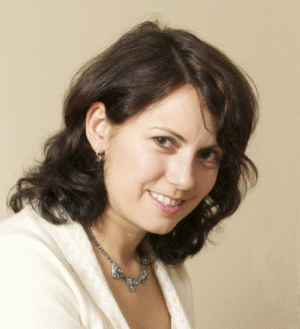 Question:  How did you come up with an idea for World Explorers Club?
JULIA:  Well, I always worked with children, mostly teaching music and theater classes, and I always loved to travel and plan educational trips.  As my youngest child got older, I thought, why not combine the two and try something new?
Question: What makes your program different?
JULIA:   We want to concentrate on a country for at least a few lessons, to talk about the whole cultural experience, including art, music, history and cuisine.  But most importantly, I think that in order to be engaging and memorable, learning needs to be fun.  Our program will be educational and entertaining at the same time.  We also plan to publish a journal for each country.  Every child will receive a Travel Journal each month that will be an excellent resource they created themselves.
Question:  You have a partner, what is it like to work together?  How do you make decisions?
JULIA:  Anastasia and I have been friends for a long time, so it was scary to see how our relationship would be affected by starting World Explorers Club together. Luckily, it only changed for the better.  I am not kidding!  We are able to see each other more often, we complement each other's strong points, and we even started working out together, followed by a brainstorming session.  What can be better!
Do we always agree – no, but we listen to each other and find common ground. And the result is usually better than when we started.  We also try to split up responsibilities, which helps.  And we really admire what the other person does.  Anastasia supports my creative ideas and always gives me a boost of positive energy, it is so great when someone really believes in you!  I love that she is so organized.  I am always surprised at how quickly and how well she writes and love her marketing ideas.
Question:  How did you come up with the length and format of the class?   Why 1hr 15min?
JULIA:  We did a few pilot classes and it was very hard to fit everything we wanted to share into an hour.  An hour and a half felt too long, children get tired, especially after a long day in school.  So we decided to compromise on an hour and 15 minutes.  This way we still have time to learn geography and history, do an art project, listen to music, have fun and cook something at the end!
We decided to make our Sunday program longer because the children will be well rested and can accomplish more, plus the parents could use a little extra time for gym or brunch.
Question:  What will you do differently in the Sunday classes?
JULIA:  We will do the same program we have on weekdays, but will be able to add more interactive games, make the art projects more advanced, add more music, and we want to add a theater component.
Question: Where and when do the classes begin?
JULIA:  We begin in mid-September.  Monday and Tuesday classes are held at 113 Cottage place in Ridgewood.  We are renting a wonderful, bright, and cheery room right across from Stop in Shop in the heart of Ridgewood.  Sunday classes begin September 11th and will be held in Anastasia's home.  It is an unconventional and brave choice, we know!  But we can do SO MUCH MORE with all the supplies at home and it becomes a very creative and special place to meet with our World Explorers Club members.
Question: Can parents stay to see the classes? 
JULIA:  Of course!  What parent would not want to see what their children are doing in class?  During the Open House period parents are welcome to stay anytime, we only ask that you let us work our magic without ambient sound :).   During the rest of the semester we would like parents to let us know in advance when they want to stay so that we can limit that number to no more than 2-3 per class and keep everything organized.
Question:  What are your long term plans?
JULIA:  There are many ideas and World Explorers Club has big dreams, but not ready to share them yet.  We also know that in business you need to be flexible and follow new opportunities when they present themselves.  We are keeping our options open while working on perfecting what we have started.
Thank you for taking the time to get to know World Explorers!